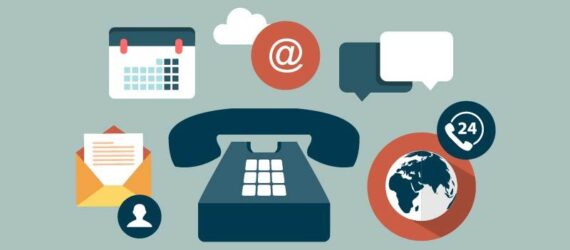 Making an Appointment with the EAP
Making an Appointment with the EAP
Employees and household members can contact us at 866-724-4327. Employees can also complete and submit the appropriate form below to request an appointment. These forms are not designed for household members.
Hours of Operation
Monday-Friday 8AM-5PM and by Special Appointment outside of Office Hours.
Crisis Response-24 hour on-call services by EAP Staff

Types of Appointments the EAP Offers
In-Person, Telephone & Video
Interpretive Services: Please let the EAP know if you need any Interpretive Services, including a specific Language or American Sign Language.

What to do Before your First Appointment
Once your appointment is scheduled, The EAP will send you some forms (such as our Client Questionnaire and Statement of Understanding/Confidentiality) in advance. These forms allow the counselor to gather important information to begin to understand the reason you are coming to the EAP. Having these forms completed and returned to the EAP prior to your appointment will help make your first appointment most efficient and successful.
What to Expect when you have an Appointment with the EAP
Length of Appointment
Appointments are scheduled in one-hour blocks
What Happens at the Appointment?
During your first meeting, the counselor will gather information, evaluate your needs and work with you to identify options for assistance, and develop a plan of action. Follow-up appointments are made as necessary.
Mass General Brigham EAP Locations and Directions
Assembly Row
399 Revolution Drive
East Building Office 2nd Floor
Somerville, MA  02145
McLean Hospital
Admissions Building,
Ground Floor South 098
(MCL/ADMS-G-S98)
115 Mill St.
Belmont, MA  02478


Directions

At 115 Mill Street, turn onto the McLean campus (McLean Road) and follow the road up the hill about 800 feet to the Bowditch parking lot on the left and the Admissions Building on the right. Upon crossing the street from the parking area, enter the Admissions Building, passing Security within the vestibule, and immediately turning right, passing a set of elevators and following signage toward both EAP and Employee Health.  You'll walk 10 feet past the elevators and turn left, heading down a long corridor until coming to Occupational Health's glass window, where you'll take a sharp right and find the shared waiting area S096.  Please have a seat and your counselor will come out to greet you at your appointment time.  Please let the EAP know if using the waiting area is a privacy concern.

Brigham and Women's Faulkner Hospital
1153 Centre Street
Boston, MA 02130


Directions

From front entrance which faces Centre Street – Take the elevator to the 4th floor.  Take a right off the elevator down the long hallway, just before you reach the end of the hall our EAP office on the left and across from stairwell #5. If the EAP office door is shut please have a seat in the waiting area.

Newton-Wellesley Hospital
Allen Riddle Building
2014 Washington Street
Newton, MA 02462


Directions

The EAP office is located in the Allen Riddle Building on the Hospital Campus (not in the main Hospital building).
Enter the building through the center doors. From the lobby, turn right to end of the hall and then turn left. The EAP waiting area is the last room on the left at the end of the hallway. Look for the EAP Waiting sign.
Please take a seat in the EAP waiting area and the counselor will meet you there; it is not necessary to check in with anyone.
The EAP counselor will meet you in the EAP waiting area, add this: or in the hallway if you prefer to be seated there delete this: on the first floor of the Allen Riddle Building.

SELF PARKING:  There are two options for self-parking.
Parking Garage facing Washington St. Enter at EAST entrance to Hospital campus: Turn onto the entrance road to the EAST Entrance, and immediately take a right to the "Main Parking" garage entrance.  Payment is made upon leaving at booth. Park and find your way back out to the road (do not enter Hospital), turn right and walk up hill, past the Wikstrom Surgical Center, to the Allen Riddle Building at top of hill, on LEFT. See directions to EAP office below.Parking Garage behind Hospital  Enter and take ticket with you.  Before you return to your car, pay for parking at a kiosk just inside the Emergency Department entrance doors.  Exit garage where you entered, Emergency Department circle drive will be on your left, Ellison Building will be ahead to the right, and the Allen Riddle Building will be straight ahead facing you (three story brick with center entrance), a short walk.  See directions to EAP office below.

VALET PARKING:  Newton-Wellesley Hospital offers valet parking service. Valets are available at the Wikstrom Surgical Center entrance for a $9.00 fee that includes valet service and the cost of parking.  Turn onto the entrance road to the EAST Entrance and turn right at the Wikstrom Surgical Center circle drive entrance.  Walk back out to the road, turn right and walk up hill to the Allen Riddle Building on top of hill, on LEFT. See directions to EAP office below.
MBTA:  Take Green D Riverside line, outbound to Woodland stop.  Walk out to Washington Street and turn left.  EAST Entrance Hospital road to campus buildings will be 2 1/2 blocks up on left, past the gas station.  Proceed up hill, past surgical center, to Allen Riddle Building at top of hill, on LEFT. See directions to EAP office above.

Brigham and Women's Hospital
10 Vining Street
Neville House-Suite 108
Boston, MA 02115


Directions

From the entrance of the Neville House, 10 Vining Street – Walk in the building and take a right through two double doors. We are straight ahead at the end of the hall, room 108

Salem Hospital Office
Medical Office Building
79 Highland Avenue
Salem, MA 01970


Directions

Enter from back side of building, across from the Valet Parking Station which is outside Wheelock 5.  This entry brings you to the second floor of MOB and EAP office is just down corridor on left, Suite 210.You can also access EAP from the inside of the hospital via the connector from Axelrod 6 to MOB.  Enter on the third floor and either take the stairs or elevator down to 2nd floor, turn right; the EAP office, Suite 210, is down the corridor on the right.

Cooley Dickinson Hospital
3rd Floor, West Building
(upstairs from Dakin Conference Room)
30 Locust Street
Northampton, MA 01061


Directions

Cooley Dickinson Hospital is located on Route 9 ("Locust Street") in Northampton. From outside the hospital the best entrance to use is the one in the Cooley Dickinson Healing Garden, on the west side of the hospital between CDH and Smith Vocational High School, next to Women's Health. Go through the glass doors and take the stairway that will be directly in front of you as you enter. The EAP office is located within the stairwell, on the third floor, directly above the Dakin Conference Room. 
From the main hospital entrance proceed down the corridor, turn right into the Gallery Corridor and take the Gallery Elevators to the third floor. When you exit the elevator turn right, then at the end of the corridor turn right again, walk down the hall and through the exit door at the very end of the hall,  the EAP office is located within the stairwell (third floor, directly above the Dakin Conference Room).

Wentworth-Douglass Hospital
789 Central Avenue,
Dover, NH 03820


Directions

The office is located in the ED/OD space behind Human Resources in the Garrison Wing of the Hospital, on the first floor of the main building. Look for a sign for the sitting area and the EAP office. You can wait in the sitting area for the EAP counselor to greet you.

Massachusetts General Hospital
Charles River Plaza
175 Cambridge Street,
3rd floor, suite 320
Boston, MA 02114

Affiliate Office Locations
Braintree
Hyannis
Martha's Vineyard
Methuen
Nantucket
Needham
Sandwich
Weymouth
Dover NH
Exeter NH