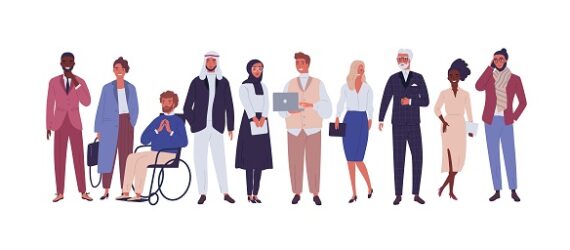 Mass General Brigham and the Employee Assistance Program are committed to serving diverse populations across the system. This includes a commitment to care and outreach to employees of all backgrounds, and a genuine effort to learn and listen. The EAP will always provide a safe space for employees to discuss concerns they may have, and will help to identify options for resolution. Below are some resources in areas such as race, racism and health disparities. Please contact the EAP at 866-724-4327 if you would like to confidentially discuss any issue.
EAP News Articles & System Updates
Men of Color and Mental Health

MGB Diversity Training for Leadership
TEDxMGH Video: Equity and Inclusion through Empathy 
Daniel Burje Chonde, MD, PhD, Radiology resident and Executive Director of The Peoples' heART, shares his journey that started with his parents protecting him from racism, through the trauma of feeling invalidated for speaking up, to settling into a "colorless" world until coming to Boston where he learned the crucial importance of empathy by doing equity work. His discovery led to this question: What if we had a new way to experience empathy? Click here for his story.
Mass General Brigham Diversity Supports and Resources
= Protected Content that Requires MGB Intranet Access or Special Log-in Credentials
Supports and Resources on Race, Racism & Anti-Semitism
= Protected Content that Requires MGB Intranet Access or Special Log-in Credentials
MGB Resources 
Microaggressions
How to Address Race and Racism with Children
Anti-Semitism
Healthcare 
Resources for Understanding Racial Diversity & Disparities in Healthcare