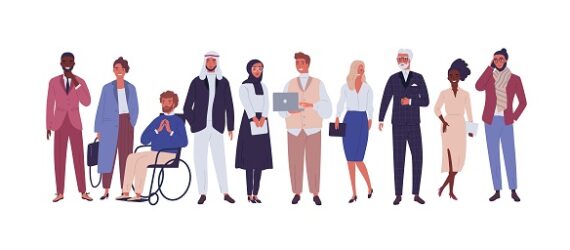 Mass General Brigham and the Employee Assistance Program are committed to serving diverse populations across the system. This includes a commitment to care and outreach to employees of all backgrounds, and a genuine effort to learn and listen. The EAP will always provide a safe space for employees to discuss concerns they may have, and will help to identify options for resolution. Below are some resources in areas such as race, racism and health disparities. Please contact the EAP at 866-724-4327 if you would like to confidentially discuss any issue.
Black History Month
Better Together Series: Reflections on Medicine, Racism and Society
Join the Harvard Medical School Better Together Series on Wednesday, Feb. 15 at 1:30 p.m. for a discussion with Lundy Braun, PhD, professor of Africana Studies, on medicine, racism and society. The virtual discussion will focus on race and racism in medicine and a history of race-based algorithms in the field of pulmonology. RSVP for this event.
EAP News Articles & System Updates
Men of Color and Mental Health

Breaking the Silence on Mental Health
Recorded EAP Webinar with Dr. Charmain Jackman
Naomi Osaka & Simone Biles rocked the sports world by disclosing their mental health struggles and setting boundaries that prioritize their needs. While this openness about mental health is relatively new, it is helping to shift how people, especially people of color, think about their own mental health. Negative mental health stigma is one of many barriers that block people from accessing therapy or attending to their mental health needs.
MGB Diversity Training for Leadership
Mass General Brigham Diversity Supports and Resources
= Protected Content that Requires MGB Intranet Access or Special Log-in Credentials
Supports and Resources on Race, Racism & Anti-Semitism
= Protected Content that Requires MGB Intranet Access or Special Log-in Credentials
MGB Resources 
Microaggressions
How to Address Race and Racism with Children
Anti-Semitism
Healthcare 
Resources for Understanding Racial Diversity & Disparities in Healthcare