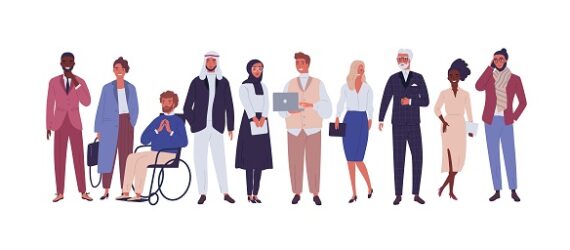 Mass General Brigham and the Employee Assistance Program are committed to serving diverse populations across the system. This includes a commitment to care and outreach to employees of all backgrounds, and a genuine effort to learn and listen. The EAP will always provide a safe space for employees to discuss concerns they may have, and will help to identify options for resolution. Below are some resources in areas such as race, racism and health disparities. Please contact the EAP at 866-724-4327 if you would like to confidentially discuss any issue.
MGB Event – Managing patient racism and discrimination towards staff on October 21
Employees are invited to join this meeting on "Managing Patient Racism and Discrimination Towards Staff" on Thursday, October 21, 5-6:15 p.m.
This meeting will feature Brigham and Women's Hospital's Medical Directors of Quality, Safety and Equity Esteban Gershanik, MD, Nadia Huancahuari, MD and Regan Marsh, MD, who will facilitate the discussion.
Healthcare systems rarely have clear policies or procedures that address how to manage racism or discrimination from patients towards staff. When these events occur, staff and their managers feel ill prepared to address these difficult experiences. We invite you to join us to share your experiences on this topic and to work with us to develop a consistent and systematic response to these events.
The meeting is open to all Mass General Brigham employees. Join the Zoom meeting.
Mass General Brigham Diversity Supports and Resources
Supports and Resources on Race, Racism & Anti-Semitism
How to Address Race and Racism with Children
Resources for Understanding Racial Disparities in Healthcare