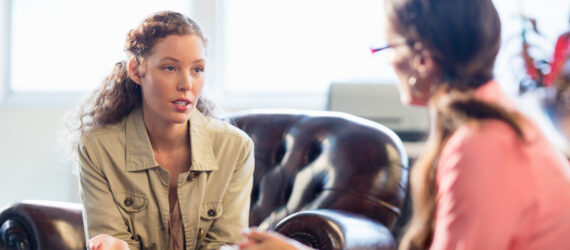 Intimate Partner
Abuse, Sexual Assault and Trauma
Does Your Partner Ever…
Blame you or call you names?
Scare you in any way?
Repeatedly make you late for or miss work?
Make it hard for you to see your friends or family?
Threaten to take away or hurt your children?
Check-up on you while you're at work?
Force or pressure you to have sex?
Hit, slap, push or hurt you?
If you answered yes to any of these questions, or if you are worried about someone close to you who may be experiencing abuse, EAP can help. You can reach the EAP at 866-724-4327.
UPCOMING TRAINING
EAP Manager Training – Intimate Partner Violence
October 2, 2023 12:00 pm — 1:00 pm
Register here
This 60 minute webinar is designed to increase managers' awareness of domestic violence and to discuss ways to address the problem either in one's personal life or at work. Workplace issues related to domestic violence are addressed, including concerns about coworkers.
Presented by Cate Leonard, LICSW, CEAP, Senior Employee Assistance Consultant
When You Need Support with Intimate Partner Abuse - How can the EAP Help?
Mass General Brigham Resources
Community Resources
Helping Others Affected by Intimate Partner Abuse
Sexual Assault and Sexual Exploitation Resources
Trauma Resources