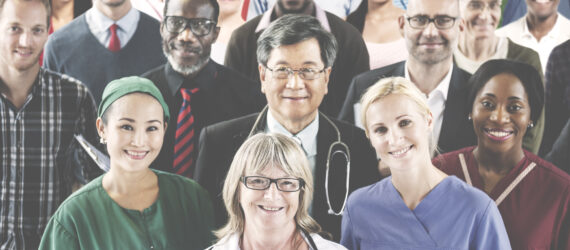 COVID-19 Information & Resources
This Spring, the Pandemic moved into a new phase, in which the emergency measures were ended by the government and Mass General Brigham.
The MGB workforce did an amazing job responding to the COVID-19 Pandemic. There were many examples (on the front lines and remotely) of quality care, innovation, adaptability, and dedication.
Going forward, we will use this page to provide any relevant COVID policy updates and information. You can still access supports on areas we focused on during the Pandemic, such as:
MGB PPE & Administrative Changes
You can find full details here. Below are some key updates.
Masking
Universal masking is no longer in place, but masking is required in the following circumstances:
Patients/visitors presenting with symptoms should put on a facility-issued mask available at the hand hygiene/masking stations at our facilities
Employees will use masks per Standard Precautions (e.g., when engaging in care activities that may generate splashes or sprays) and Transmission-based precautions
COVID Pass:
Employees are no longer required to attest to asymptomatic status for onsite work using COVID Pass. COVID Pass will remain in the digital portal for employee health. Employees should use this for the following cases:
Symptom reporting
– Employees who develop new viral respiratory symptoms, fever, diarrhea, vomiting, must use COVID Pass to report any of these symptom(s) and adhere to Return to Work requirements through COVID Pass.
– Reporting a new positive test for COVID-19
– COVID Pass will enable employees to submit positive test results through the application with a streamlined, easy upload feature
Health Insurance Changes
Medicaid (Mass Health) members will need to once again prove eligibility 
– No change to private insurance coverage
End to insurance coverage for at-home tests
Vaccines will need to be covered by insurance
Insurance coverage for virtual mental health and addiction treatment has been extended until at least the end of the year
– After that, patients will be required to see their provider in person at least once per year
– Medicare will continue to pay for video and audio-based virtual treatment
Eviction Protections in the Commonwealth of Massachusetts
COVID eviction protections ended in March 2023
Essentially, this means landlords can start eviction proceedings without going through extra measures added during COVID
The best strategy is to try to work with your landlord to set up a plan that helps all parties
For assistance with landlord/tenant issues please visit our section on Supports for Eviction and Foreclosure 
Student Loan Pause
The student loan pause continues while President Biden's Loan Forgiveness program is evaluated in the Supreme Court.
Federal student loan payments that are currently paused, will end 60 days after the case is resolved. If the case hasn't been resolved by June 30, payments will start 60 days after that.