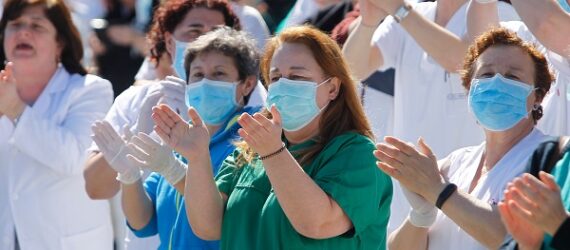 The Mass General Brigham workforce continues to do an amazing job responding to the COVID-19 pandemic. Across the system, there are many examples (both on the front lines and remotely), of quality care, innovation, adaptability and dedication.  The resources below are tailored to provide support, whether you are coping with issues related COVID and  Pandemic transitions. Confidential help from EAP is just a phone call away.
Latest Updates
Childcare for COVID Exposed Children Backup Care for COVID Expose Children– Per Bright Horizons policy, exposed children cannot get in home backup care for five days post exposure.
– Regarding children who are asymptomatic and test negative,  Sittercity policy is that parents and sitters will have to determine what is best in each circumstance. Parents should clearly communicate expectations during the hiring process.
Bright Horizons Four Traditional Care Centers Implement Test and Stay
– In four Traditional Child Care Centers, if child is exposed, they have implemented test and stay in mid-May 2022:
MGH Children's Center
IHP Children's Quarters 
McLean Child Care Center 
Children's Center at Assembly Row
The Federal and Boston eviction moratorium are no longer in effect but Massachusetts still has protections in place through March 2023. For full information about housing supports, please refer to EAP COVID-19 Housing section.
EAP COVID-related News Features 
COVID Information for Mass General Brigham Employees (Includes Vaccine Updates)
General COVID-19 Information
Multicultural & Equity COVID-19 Resources
Resources for Children and Families - COVID (School, Emotional Support & Childcare)
Financial Assistance (COVID)
Housing Resources (COVID)
Stress, Mental Health & Substance Misuse
Grief and Grieving during COVID-19
Staying Safe from Intimate Partner & Child Abuse (COVID)
Staying Healthy while Working Remotely (COVID)
Supports for Veterans and Families (COVID)
Resources for Persons with Disabilities (COVID)