EAP News
January 10, 2022
Navigating the System when your Child has Dyslexia or other Learning Disability
Stacey J. Drubner, JD, LICSW, MPH
EAP- Ask the Expert: Ellen Braaten, PhD., Director, MGH Learning and Emotional Assessment Program, and featuring guidance from Leslie Strachan, experienced parent of a child with Dyslexia.
Children with learning disabilities don't always have an easy path. However, individuals with learning issues can achieve the same goals and successes as other students. The key is to understand available resources, your child's rights, and avenues for advocacy and assistance in the educational system. In this article, we highlight Dyslexia but much of the information is transferable to other learning issues.
Early Signs of Learning Issues
An important first step is recognizing as early as possible that your child may have a learning disability or challenge. Healthychildren.org recommends looking for the following signs:
Preschool Children:
 Delays in language development. By 2½ years-old, your preschool-age child should be able to talk in phrases or short sentences
Trouble with speech. By 3 years, your child should speak well enough so that adults can understand most of what they say
Trouble learning colors, shapes, letters, and numbers
Trouble rhyming words
Trouble with coordination. By 5 years, your child should be able to button clothing, use scissors, and hop. They should be able to copy a circle, square, or triangle
Short attention spans. Between 3 to 5 years, your child should be able to sit still and listen to a short story. As your child gets older, they should be able to pay attention for a longer time
Frustration or anger when trying to learn

School-aged Children and Teens – Problems with:
Following directions
Being organized at home and school
Understanding verbal directions
Learning facts and remembering information
Reading spelling, or sounding out words
Writing clearly (may have poor handwriting)
Doing math calculations or word problems
Focusing on and finishing schoolwork
Explaining information clearly with speech or in writing
Guidance from an Experienced Parent
Leslie Strachan, Boston parent, with a dyslexic child and former long-term MGB staff member, shares what she learned while helping her son find a workable, successful learning path.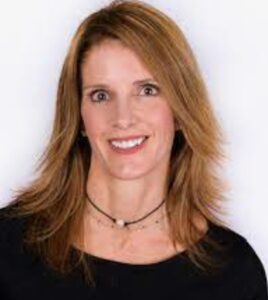 The process of Managing and Addressing Learning Disabilities is more like a Marathon than a Sprint
 Patience is needed to tackle the many phases of evaluation, assistance, and re-evaluation
Expect modifications and tweaking
Goals should revolve around developing a skill set not solving a short-term problem
– You are helping your child to build a foundation that will inform long-term learning
It's a lot of work but up-front efforts will save time and stress later
Stay Connected with the Educational System
 Make yourself visible
Build relationships and communicate with teachers and the special education contact regularly
– A good working partnership is beneficial for all involved
– Most teachers truly want to help and are on your side
Have frequent conversations and meetings with the school
Learn what teachers and your child are doing at school
– How does this relate to what your child should be doing at home to reinforce skills and routines?
You are your Child's #1 Advocate
 One big lesson that Leslie shares is that "you don't know what you don't know."
– Learn about eligible services and assistance
– Educate yourself on resources, supports and financing options
– Learn how to access supports
– Find out if your school offers tutoring during or after school
Don't be passive or assume that the system will automatically work for your child
Start as early as possible with evaluation and planning; there is a "domino effect" for good or not so good outcomes
– Problems accumulate as kids move into new and different learning and social stages
Work with the school and experts to determine if your child will thrive more in a mainstream or special needs classroom
Don't let your child be treated like a number
Don't accept that "one-size fits all"
Team up with other parents to share resources and find mutual support
– The Wunder app for iPhone from Understood.org offers a variety of free parent groups
Helping your Child with at-home Learning
Work with teachers to establish an at-home learning plan, including:
– Homework
– How your child organizes and carries out assignments
– Activities that support learning and skill-building
 Consider learning tools to help your child build skills
– Additude Magazine -Recommended Typing Apps
– Lexia Learning – Resources for Families
How can Parents Monitor and Provide input about their Child's Level of Progress?
Assessments are usually done quarterly
Typically, parents can provide formal input 2x/year
Parents can advocate for goals and services
Ask teachers how kids are doing in-between formal assessments
– How are they interacting at school?
– Are they paying attention?
– Are they behaving?
You don't have to accept everything about the learning plan, goals, or services
– For example – the school may offer a 3-child group for reading but you may argue that a 1-1 intervention is better for your child
Our expert Ellen Braaten, featured in the "Spotlight" below, indicates that for children with a dyslexia diagnosis, parents should ask for formal testing every 12-18 months. This is because if skilled, certified dyslexia teachers utilize standardized industry accepted interventions, there should be measurable improvement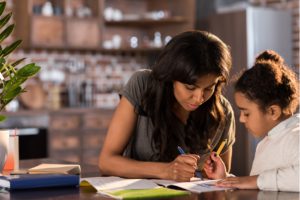 How to Address Learning Issues with your Children
How you present learning issues and solutions to your son or daughter can provide the foundation for how they respond and cope over the long-term. Leslie suggests:
Help children to understand that they are not flawed – they just learn differently
Focus on strengths
Don't benchmark with others
Keep an open dialogue – let children know you are there to help when they are struggling academically, emotionally or socially
Spotlight: Ellen Braaten, PhD
Director of the Learning and Emotional Assessment Program (LEAP) at MGH, and Track Director of the Child Psychology Training Program at MGH/Harvard Medical School
Understanding the Evaluation and Learning Plan
The EAP turned to internal expert Ellen Braaten to provide parents with a blueprint for the testing and learning plan processes associated with dyslexia and other learning disabilities. The process can be long and complex but if parents understand the system and options, they are in a better position to advocate for their children.
The Evaluation
Once you have determined that your child has potential learning challenges, the next step is to get a good evaluation. This is a threshold requirement for requesting and receiving services and allows for:
Families and schools to have a better understanding of the problem
Creating a tailored educational plan
Maximizing learning
Minimizing stress on your child and family
Types of Evaluations
All children are entitled to a free evaluation through the public school system in your city or town, even if your child attends private school
Some families prefer an external evaluation. These evaluations are not free but sometimes insurance may cover them. Coverage may be dependent on how the problem is described. Learn more here.
Below are some testing locations within MGB:
–MGH Learning & Emotional Assessment Program (Leap)
–MGH Lurie Center: Psychological & Educational Services (for Lurie Center patients)
–Salem Hospital Neurodevelopmental Clinic
Which Evaluation is Best for your Child?
• Relevant factors to consider include cost, convenience, time, objectivity, privacy, level of control, depth of the evaluation
• Ellen explains some of the pros and cons of the evaluation setting in this article for the MGH Clay Center.
Learning Plan, Services, and Accommodation
The evaluation results will be used by the school to determine the appropriate learning plan. Perhaps your child is eligible for an Individualized Education Program (IEP). An IEP includes special education instruction, supports, and services for your child.
Eligibility depends on having at least one approved disability
Here is a sample plan with an explanation of each section
Once the IEP is completed, parents are entitled to review the plan and ask for modifications. This is true throughout the process, as you determine how your child is doing in school academically, socially, and emotionally
Here are some things to consider if you don't think the IEP is working. Ellen stresses that it is most ideal to resolve differences through collaboration if possible
If the school is unwilling to make the modifications you believe are necessary, you can engage assistance via:
• An outside evaluator
• An attorney advocate
• Other resources for advocacy:
– Understood – How Advocates & Attorneys can Help
– Council of Parent Advocates & Attorneys
– Massachusetts Department of Elementary & Secondary Education – Advocacy Resources
– Massachusetts Advocates for Children
– Special Education Partners Action Committee – Legal Advocacy Directory – may offer Low-cost Assistance
Even if your child isn't eligible for an IEP, you may be able to access supports or accommodation through alternative avenues, such as a Section 504 Plan. Understood offers this chart comparison between an IEP and a 504 Plan.
About the MGH Learning and Emotional Assessment Program (LEAP)
The Learning and Emotional Assessment Program at Massachusetts General Hospital provides assessment for students and children ages 2 to 22, who have developmental difficulties, and  offers consultation for parents, teachers, and care providers.
Resources

Help from the EAP
The Mass General Brigham EAP is available to help with concerns about yourself or someone you care about. The program offers free and confidential services for Mass General Brigham employees and immediate household family members. EAP records are separate from medical and HR records. Contact the EAP at 866-724-4327, or request an appointment via our online form for confidential assistance
© 2023 Mass General Brigham EAP All rights reserved.