EAP News
February 1, 2022
How Building Resilience Helps You Weather Adversity
Stacey J. Drubner, JD, LICSW, MPH

EAP Ask the Expert: Catherine Gonzalez, MD, Adult and Geriatric Psychiatrist & Nomi Levy-Carrick, MD, MPhil, Vice Chair, Clinical Programs, and Consultation-liaison Psychiatrist – Brigham and Women's Hospital, Department of Psychiatry

What is Resilience?
The discussion below will introduce you to the concept of resilience (mentioned often but not always fully understood). Resilience refers to the capacity to rebound from experiences that test our ability to cope and feel a sense of contentment.  The EAP is so appreciative to be able to tap into the expertise of our Brigham Psychiatry collaborators, Dr. Catherine Gonzalez and Dr. Nomi Levy-Carrick.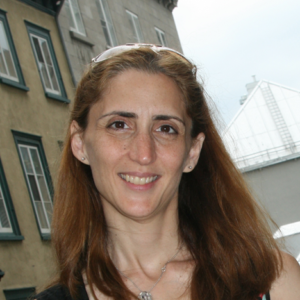 While everyone has their own ways of dealing with adversity, most methods fall under the resilience umbrella.
The APA defines resilience as "the process of adapting well in the face of adversity, trauma, tragedy, threats or stress".
Can you bounce back to a baseline level of functioning after experiencing stress? Everyone has strengths from which to draw. It's about "bending, not breaking". Think about people you know who seem able to adjust or respond in the face of challenging circumstances. They most likely utilize a combination of traits identified by the APA as core components of resilience:
Connection
Wellness
Healthy thinking
Meaning
Why Should the Healthcare System Focus on Resilience?
Working in healthcare can be rewarding on many levels. At Mass General Brigham, we have the privilege of helping patients and families with a range of health challenges. However, healthcare workers are particularly susceptible to stress and burnout.
Reasons for recent added stress include:
Longer hours and shifting job roles/locations
Healthcare is experiencing staff shortages
Assaults against staff continue to plague healthcare. A piece from WBUR reported that two to three nurses at Massachusetts General Hospital are physically or verbally assaulted daily
Healthcare workers go towards stressful situations, not away from them like many outside the industry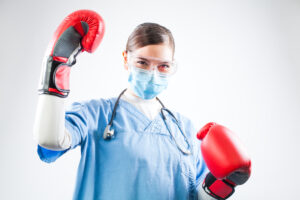 Unchecked stress will have negative mental and physical health and life satisfaction consequences for staff. Additionally, if healthcare workers let stress levels build, patient care and hospital functioning could be affected. A growing body of literature shows the impacts in Physician and Nurse populations.
Are People Naturally Resilient or can you become Resilient?

People can access different sources of resilience at different times. This is not a fixed trait. People may be more or less resilient, depending on the type of stressor and life circumstance. Things (such as type of social support) that make you resilient, may be different at work and home. Check with your hospital to learn about formal and informal options for peer or mentor programs in the workplace.
Dr. Levy-Carrick explains that some may have resilience vulnerability factors based on:
Early and subsequent life experiences
Genetic predisposition
Whatever your baseline, you can always build and strengthen resilience. Over time, you can develop resilience-associated strategies to access when needed. Having a "resilience toolbox" developed during a period of calm or recovery is most helpful, as you are not always in an ideal position to start developing one when you are under acute or overwhelming stress.
Awareness is helpful for developing resilience. Dr. Gonzalez adds that an important part of this process is learning to recognize your unique stressors, triggers, and responses to better know how to cope. For example, you may learn that getting enough sleep is a necessary component of your ability to thrive or even function. Therefore, you will know to prioritize sleep to be more resilient. Understanding which negative events are stressful and how you react can empower you and give you more of a sense of control.
Below is a list of some of the areas that you might want to consider for your resilience toolkit. Needs are unique and vary by person and circumstance. These factors can affect and play off of each other.
Meaning and Purpose
Sense of Humor
What if the Need to be Resilient is Continuous and not Time-limited?
Sometimes stresses may be long-term. For example, with the Pandemic there have been multiple phases and a seemingly ever-changing need to adapt. It's a challenge to prepare for continuous and unanticipated sources of stress. Dr. Levy-Carrick describes this time as sometimes like "a marathon without a finish line". Dr. Gonzalez explains that some in healthcare are in an "acute on-chronic" stress because we simply don't have a chance to recuperate and recover fully.
In cases such as this, with no clear or identifiable end point, there are things we can do to build resilience.
 Don't wait for COVID to "go away" before you take action
– You run the risk of accumulating stress and not allowing for space for recovery on a regular basis as part of your routine
Identify small ways to restore along the way – even a few deep breaths can make a difference
Reach for the sense of purpose and meaning that drew all of us (clinical and non-clinical) to healthcare in the first place
Keep the commitment to help and heal with whatever means and skills we have
– We are in a historic "moment" in healthcare and society. Many do not have the opportunity to help or make an impact
Consider some of these resources for coping and self-care:
Can you Acknowledge the Negative but still be Resilient?
It is not only okay to name your stress, but both doctors point out that it may help you to address it. Acknowledging negative things and understanding how you react to them is key to counteracting the impact. You are more likely to be aware of the need to make some changes or seek assistance via the right set of resources. This also allows you greater control and the ability to:
Differentiate between types of stress and stress response (behaviors and actions). Not all stress is negative. Sometimes it can be motivating and help us to react or respond as necessary. Similarly, a stress response can sometimes be beneficial. For example, anxiety can be an adaptive reaction in some circumstances.
Be in a better position to decide when and how you want to think about or address stress. Recognizing challenges does not mean you have to focus on them all the time. Having intentional boundaries can help to keep stress in check or prevent it from permeating all aspects of your life.
Does a Positive or Negative Attitude matter when it comes to Resilience?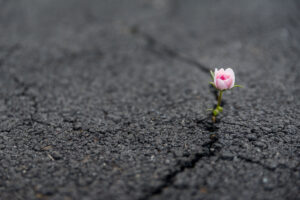 Yes! Outlook is a resilience associated trait. We have all heard about the world view of glass half-full (optimist) or half-empty (pessimist). Those who tend to catastrophize and see the worst possible outcome can end up with higher levels of toxic stress that have short and long-term mental and physical health impacts. If you fall into this category, consider a reframe of your thought process. Is there a better way to think about the situation? Thoughts, behaviors, and actions play off each other. Dr. Levy-Carrick describes the choice between feeling like you have control within you or no agency to make a difference. This has a direct impact on your ability to mobilize internal and external resources.
How do you know if you need Outside Help with Resilience?
Your stress response is reflective of triggers, life experiences and coping skills that are unique to you. Your reaction, whatever that is, is legitimate and should not be viewed with shame. There are always interventions or treatments that can make a difference. Some may find relief just by going on a run or doing yoga. For others, stress may lead to depression, anxiety or even trauma.  Don't worry alone!  Seek help if:
There are noticeable effects on daily life, functioning and interpersonal relationships
Those who care about you register concern or identify impacts on the workplace or home life
The level of stress is overwhelming your coping capacities at the moment
Left unchecked, stress can alter behaviors, health status, cognitive capacity, work satisfaction, and connections with others. There is assistance to help you regain your equilibrium and satisfaction with life – in and outside of work. If you need help, let someone (EAP, PCP, therapist, family, manager, or colleague) know. There are options for assistance, and you are not alone.
Help from the EAP
The Mass General Brigham EAP is available to help with concerns about yourself or someone you care about. The program offers free and confidential services for Mass General Brigham employees and immediate household family members. EAP records are separate from medical and HR records. Contact the EAP at 866-724-4327 or request an appointment via our online form for confidential assistance.
© 2023 Mass General Brigham EAP All rights reserved.